With a global coordination center located in the U.S. and over 600 qualified partners around the world, New World assists individuals and families with their international relocation from anywhere to anywhere in the world!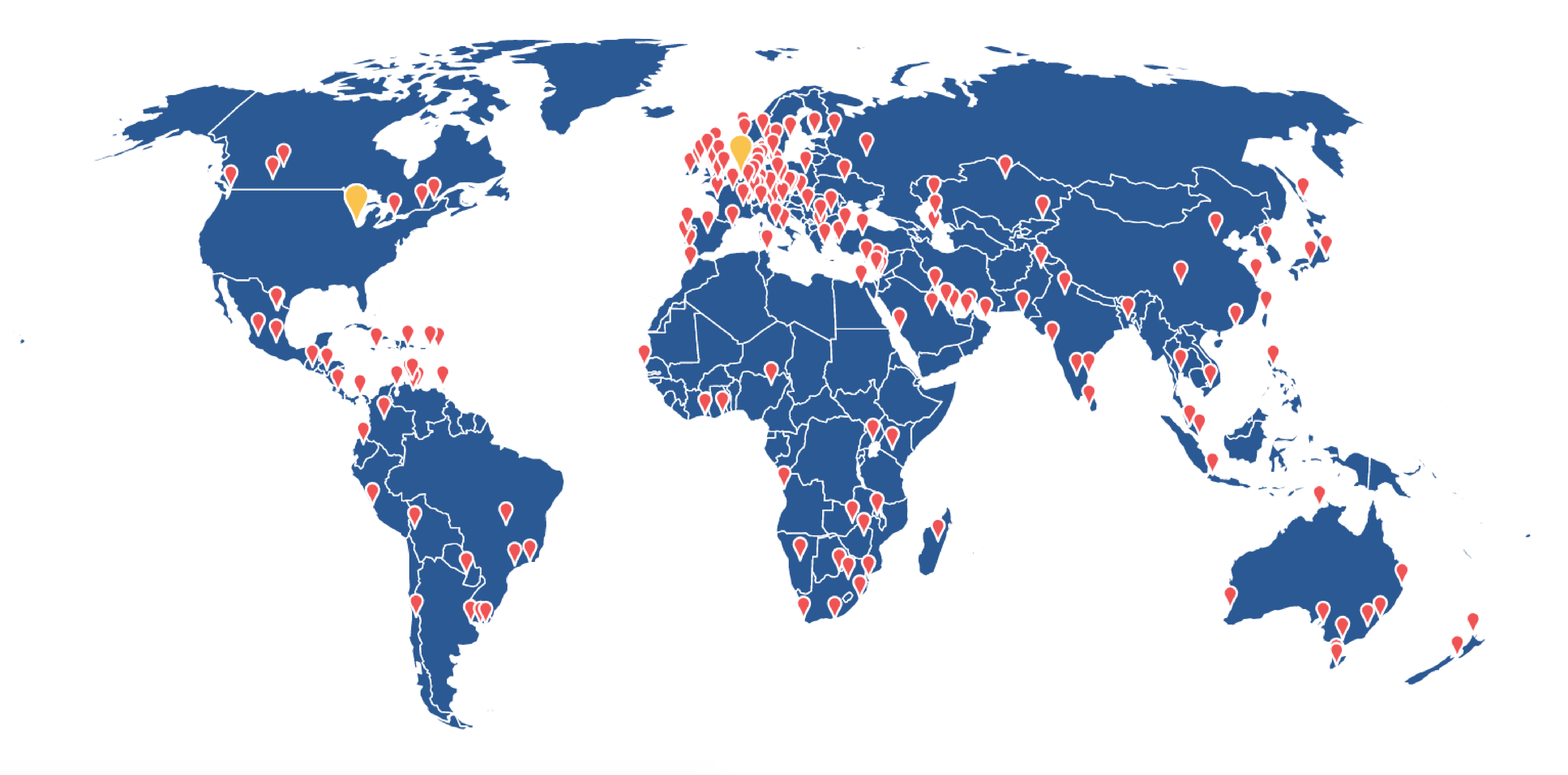 Headquartered in Chicago, IL, New World International is an independent, freight forwarding and move management company that specializes in the movement of household goods, personal effects and cars for families relocating from anywhere to anywhere in the world.
From our move management center, an experienced New World Global Relocation Specialist will be assigned to the relocating family to manage their international move. In the 30+ years that New World International has been in this business, we have developed a solid global partner network of qualified moving companies, ocean and air freight companies.
We successfully manage relocations for Corporate Accounts, Government Agencies, RMCs, Private individuals and other moving companies / agencies.
How may we assist you?
With your international relocation, the last thing you want to worry about is if your personal effects are in good hands. When you move with New World International, we assure you that the entire door to door process is handled by carefully selected companies and coordinated by a New World Global Relocation Specialist. The moving company in your origin country as well as in your destination country will have its quality system accredited according the FAIM standard (FIDI Accredited Intl. Mover) and is independently audited by EY. This means that they meet the standards that FIDI has set in relation to: timing, customer service, paperwork protocol, crew training, technology solutions, warehousing, moving equipment, required licenses, background screening of staff/crew, international experience, financial stability and packing materials used. Read more on FIDI-FAIM.
In addition to the FAIM quality accreditation, New World International also has a quality system certified according to ISO 9000 and is audited by DNV. While this ISO 9000 quality system incorporates all that FAIM requires, our membership in HRN (Harmony Relocation Network) expects us to expand our processes in a few areas as part of the HRN global network requirements.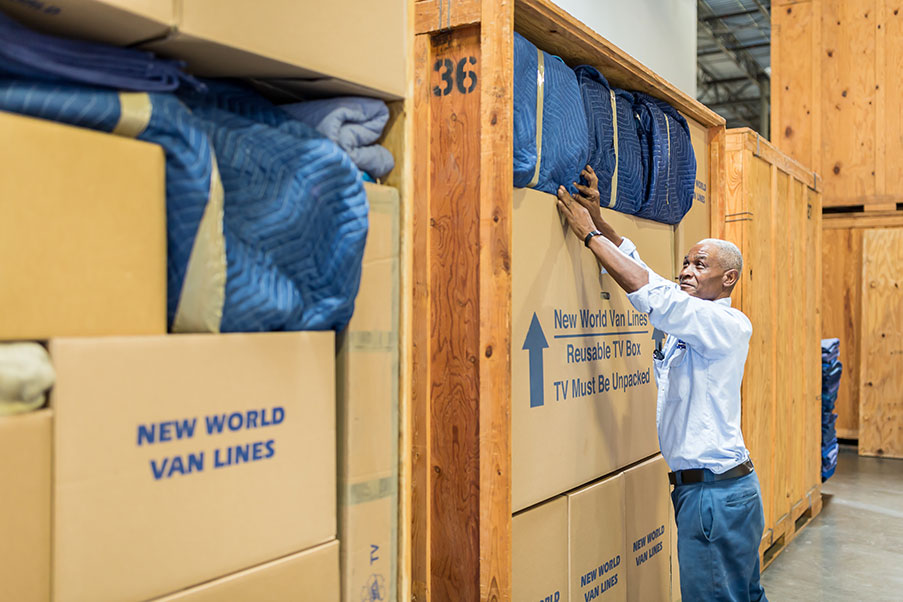 Global network – FIDI/Harmony
We offer real time management of every relocation from anywhere to anywhere in the world. From a physical moving services perspective, we utilize primarily our New World Van Lines service centers in the USA while outside the USA we use the services of our local FIDI and Harmony Relocation Network partners who all have their quality systems audited against the same standard that we are held to in the USA. This creates peace of mind worldwide for the relocating family, the client as well as the New World coordinator. Our partner networks consist over 600 partner in over 125 countries worldwide.
Corporate Social Responsibility and compliance
Our commitment to CSR is shown through a history of investment in fuel efficient vehicles, timely maintenance, extensive driver training and the use of technology to drive efficiency and fuel economy.
New Worlds "Green for Good" sustainable business practices model targets easy to implement and high impact projects to conserve energy and reduce the company's carbon footprint. In 2019 New World Van Lines was the only moving company presented with the Smartway award by the EPA for its green initiatives.
Additionally, New World gives back: We have a long and storied history of being a company that supports the communities in which it operates. From donating our equipment and facilities to our people resources, New World shows it cares for others.
New World Van Lines and New World International support an active corporate citizenship and charitable works initiative. Called "ACT" (Actively Caring Together), it allows us to take action collectively and individually to make a positive impact on the world around us by giving our time, talents, and treasures. Our ACT Mission: To build upon the New World giving tradition, engaging all New World employees to address four areas of need, our giving pillars. These are: Food and Clothing, Health and Wellness, Education, and Support for our Armed Forces.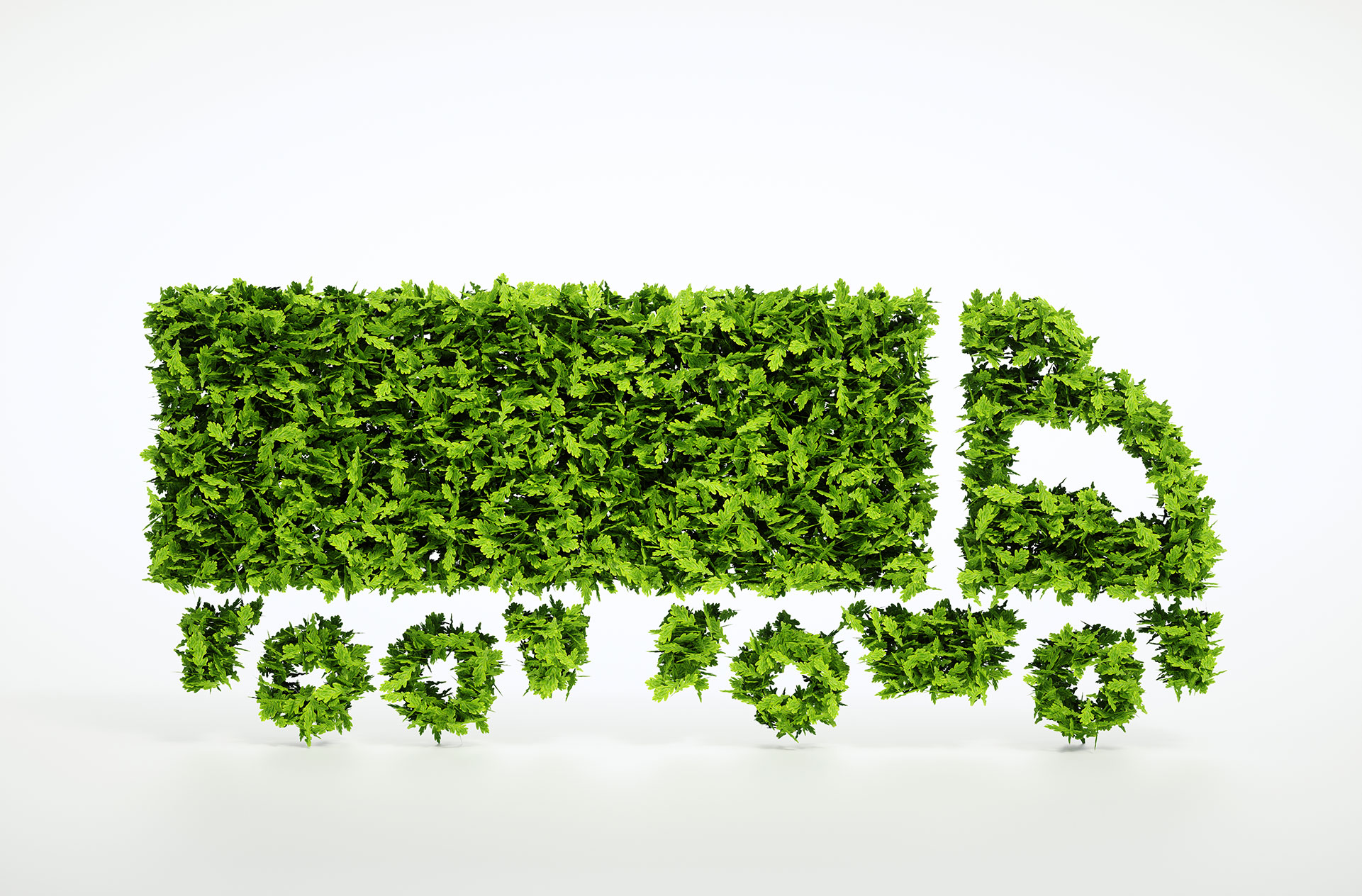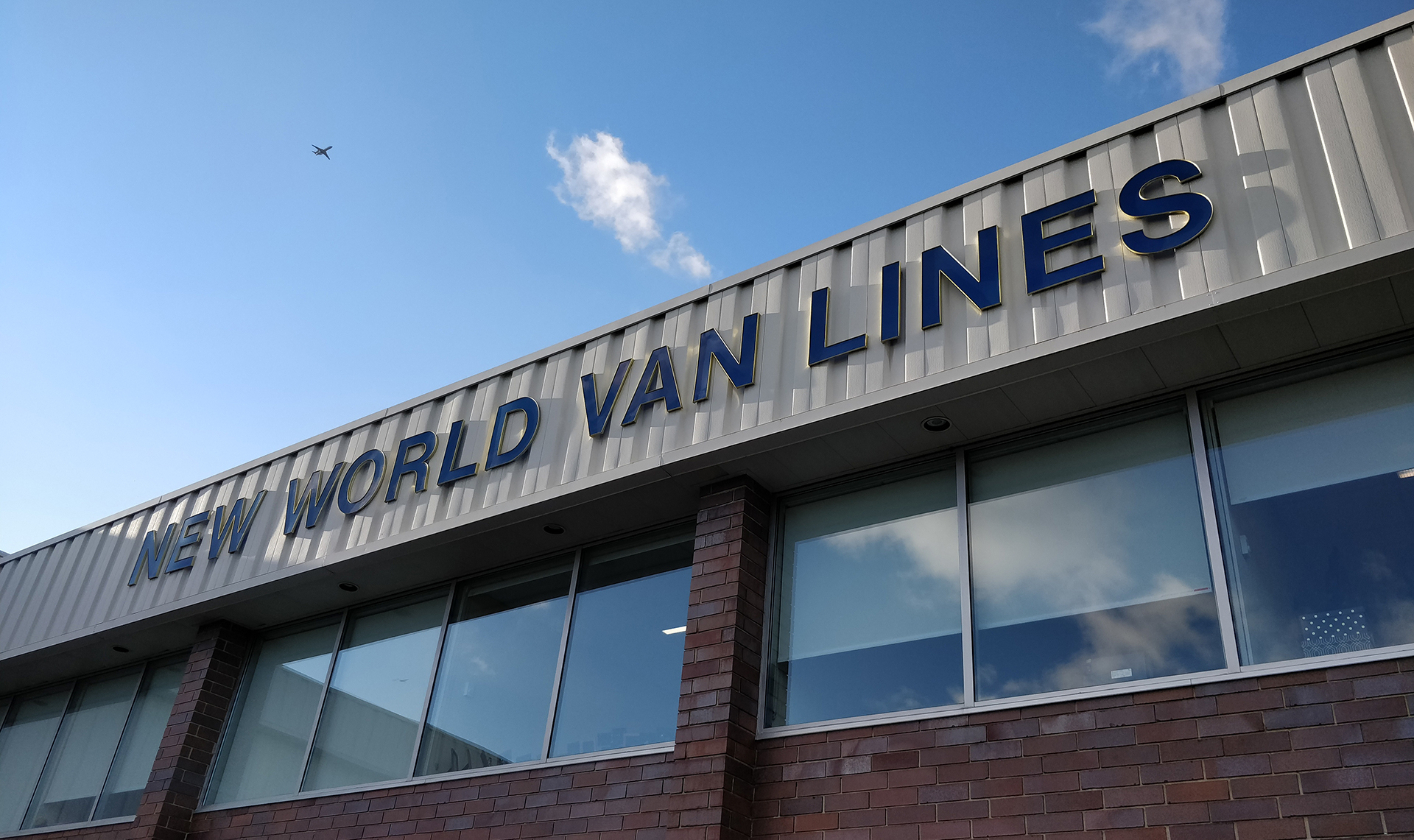 New World International (NWI), functions as the international move management and freight forwarding company to New World Van Lines (NWVL). Both companies are under the same ownership, have their main offices housed at the headquarters in Chicago and make use of the same administrative back office functions.
While both companies are managed independently from each other with separate entities, they share many of the same clients, the company culture as well the same philosophy of delivering World Class Service.
With regards to the actual international packing and delivery services in the USA, NWI will mostly use New World Van Lines in the 14 US locations. All NWVL locations have FIDI/FAIM certified crews ensuring that all International standards are met at all times. Outside the 14 NWVL locations, NWI uses the services of trusted and qualified partner-agents.
Chicago, Illinois
New World International
5875 N. Rogers Avenue
Chicago, IL 60646
(773) 685-3399
(800) 422-9300
Fax: (773) 685-9507